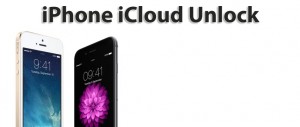 Unlock iCloud activation lock for your iPhone or iPad in Bangladesh.
iCloud removal service description
You are having an iPhone or iPad but unfortunately it's being stuck at iCloud activation ? The worst thing is you don't remember your iCloud password and unable to restore your iCloud account. You take your iPhone on and feeling impotent? You may think about selling your iPhone with a cheap price to earn a small money because it's even better than keeping the iPhone which unable to do anything.
I know your feeling, but don't give up. Because we can help you to remove the iCloud account from your iPhone or iPad (Someone called it's "Unlock iCloud").
Different from many other tutorials, SCAM softwares (They maybe virus, trojan, backdoor which can hurt your computer and data). Our service is NOT an iCloud bypassing trick which just help you to bypass once (The TRICKS will NOT available for new version of iOS and your iPhone or iPad maybe relocked in the future if Apple release an update).
Our service will permanently remove the current iCloud account from your iPhone / iPad or 100% money back if it get failed (Verified and Guaranteed by PayPal). After success, you will be able to login to your own iCloud account on your iPhone / iPad and it's now absolutely yours.
Share This: