Official iPhone Unlock
Factory Unlock your iPhone Network Fast and Easy. 100% Guaranteed or your Money Back.
Learn How to Unlock iPhone to use on other GSM Networks
When you cannot use a new sim card from another carrier on your iPhone, it means that your phone is still carrier locked. It needs to be factory unlocked in order for you to use with a different sim card from another service provider.
At UnlockiPhoneBD.com We provide our customers with Permanent Unlocking solution with No Jailbreaking or Complicated Software. We offer 100% money back if we can't unlock your iPhone for any reason.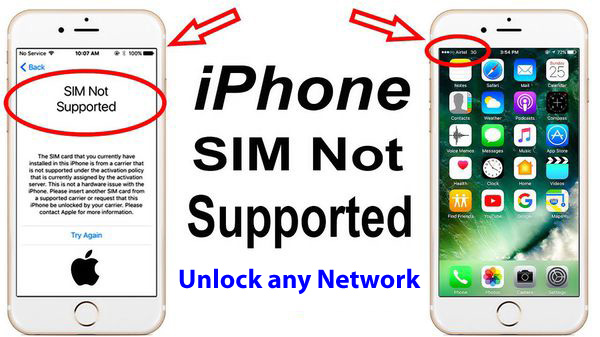 Our Apple iPhone unlock service is the best and also the most reliable and straightforward solution available in Bangladesh.
We provide you the easiest and best unlocking solution available for the iPhone. With UnlockiPhoneBD you receive 100% Guaranteed Factory Unlock of your iPhone. Your iPhone will remain unlocked even after you get your firmware updated.
What is the benefit when using Unlock iPhone BD?
Official Factory IMEI-based Unlock for iPhone 12, Mini, Pro, Max, 11, Pro, Max, XS, XR, X, 8, 7, 6S+, 6S, SE, 6+, 6, 5, 5S, 5C on iOS 12, 11 and below on all modem firmwares.
Permanently sim unlock your iPhone.
The fastest and safest way to unlock your iPhone.
All our unlocks are guaranteed to work, or your money back. We have a BD number you can reach us on for any queries.
Simple step-by-step instructions sent directly to your e-mail.
This method keeps your iPhone's warranty.
Our official unlocks will never get relocked because it unlocks your iPhone by whitelisting your IMEI from Apple's database.
Lifetime unlocked warranty.
Valid for all iPhone models or iPad.
Permanent and 100% legal.
Cheapest price in the market! If someone else is offering cheaper, please let us know and you should be aware because it maybe a scam.
First-class customer support available by telephone, chat, and e-mail.
Select the iPhone model you want to unlock:
Is iphone unlocking legal?
Unlocking your iPhone is completely legal if you purchased the device unsubsidised or have finished paying for your contract. However, if you're still paying for your contract, you technically don't own the iPhone yet, so you really should check with your carrier before unlocking it.

We cannot unlock devices which are blocked – i.e. reported as lost or stolen, or which have outstanding bills, for obvious reasons.

The Unlocking Process
Dont know where to get iPhone IMEI ? Click here to learn how to get your phone IMEI number
Fill out the unlock form below with your device details.
Once we have received your request form, we will start the process of unlocking your iPhone.
you will receive simple step-by-step instructions on how to unlock your iPhone.
If you have WiFI connection:
1. Connect your iPhone to the Internet via a WiFi network.
2. Insert a SIM card from a network carrier different from the one the iPhone is locked to and turn on the phone. If the card has a PIN, type it in.
3. The iPhone will connect to the Apple server, check for the unlocking and automatically apply it to the phone in seconds.
If you don't have WiFI connection:
1. Insert a SIM card from a network provider different from the one the iPhone is locked to and turn on the phone. If the card has a PIN, type it in.
2. You will see that your iPhone has no service.
3. Open iTunes on your computer and connect your iPhone via USB cable.
4. iTunes will connect to the Apple server, check for the unlocking and automatically apply it to your iPhone in seconds.
Disconnect and restart the device. Your iPhone is now permanently unlocked!
---
iPhone unlocking FAQ
How do i Unlock my iPhone?
Unlocking your iPhone with UnlockiPhoneBD is fast, safe & easy. Select the model of your iPhone, fill in a short form and then we'll send you step-by-step instructions on how to complete the process.

Why unlock my iPhone at UnlockiPhonebd.com and not in a store?
The unlocking method used by UnlockiPhoneBD is recommended by Apple. It is legal, permanent, doesn't void the phone's warranty and isn't invalidated by future software updates. Additionally, your iPhone is never out of your sight because you unlock it yourself and if you need any help you can contact our customer support.

How do I know if my iPhone has been blacklisted?

Your iPhone may have been reported stolen, lost or due to an unpaid bill by the original network carrier. If this is the case, even unlocked, you won't be able to make calls with your iPhone. If you are unsure if your iPhone is on the blacklist, either check with your carrier or find out using our free blacklist iPhone check.

What happens if I am under contract with my network?

You can still unlock your iPhone even if you have signed a fixed-term contract with your current network carrier. You will have to pay your monthly bills until the contract expires, but at the same time, you'll be able to use your iPhone with other networks. If you stop paying your monthly bills, the carrier will almost certainly blacklist the iPhone and you won't be able to use it in the country where it was purchased.
How do I find out to which network carrier my iPhone is locked?

In order to unlock your iPhone, it is very important that you select the original operator your iPhone is locked to (the network carrier that sold you the iPhone). Unfortunately, we cannot cancel or issue refunds for unlocking requests if the network carrier indicated is incorrect. If you don't know, verify this information with our iPhone original carrier check before submitting your unlocking request.